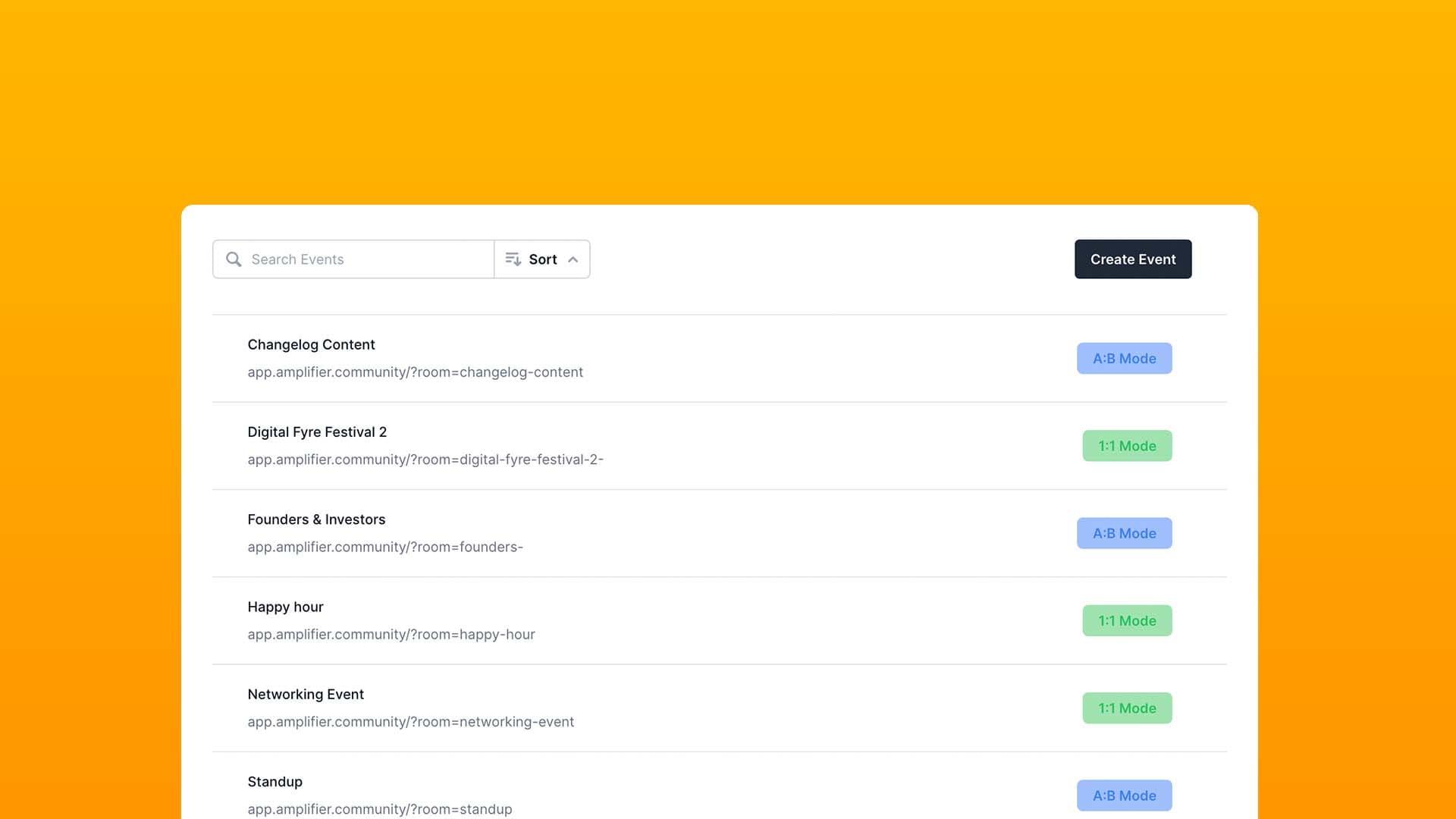 Onboarding
Introducing the new onboarding flow for Amplifier! We're excited to announce that we've made some changes to our onboarding process to make it even easier to get started with our product. With the new flow, you'll be prompted to select a plan before using Amplifier. This helps us ensure that you have the right features and functionality that you need, right from the get-go.
In addition, we've also made it possible for you to use Amplifier as either an individual or an organization. This means that you can now tailor your experience to your specific needs, whether you're an individual or part of a larger team. With the ability to choose your plan and your user type, we're confident that our new onboarding flow will help you get the most out of Amplifier right from the start.
New Host Dashboard
We're excited to announce the release of our new host dashboard for Amplifier! We've made significant improvements to the user interface, making it even easier to navigate and manage your account. With the new dashboard, you can now change plans and payment methods directly within the platform, giving you even more flexibility and control over your account.
In addition, we've also added a new usage page that lets you monitor your organization's account in real-time. This new feature provides a detailed breakdown of your usage, allowing you to track and manage your account more efficiently.
Bug Fixes & Misc Improvements
Fixed password reset emails
Added email verification for email-based accounts
Added the ability to remove host accounts, you will be asked to confirm via email
Fixed 3D Secure cards
Ability to delete events
Migrated to a new transactional email service, emails will be delivered significantly faster
Make Host Dashboard responsive
Fixed many issues with our backend services, this should improve downtime